Nature's Head Composting Toilet
The waterless, urine separating design contributes the extraordinary holding capacity. The composting section holds approximately 60 to 80 uses.
The time frame to empty the solids bin varies with number of people and the time period. The toilet is designed for 1 to 4 people full-time.
Before use, it is necessary to add compost material to the base of the unit. Gallon size "ZIPLOC®" type bags are an inexpensive manner for storing the medium.
The primary concept of our composting toilet is the separation of liquids and solid wastes! Be sure to inform your guests as to the proper use of your head.
After solid waste addition, the sphagnum peat moss or coconut fiber must be agitated 2-3 revolutions slowly in order to mix the waste into the compost and promote the composting process.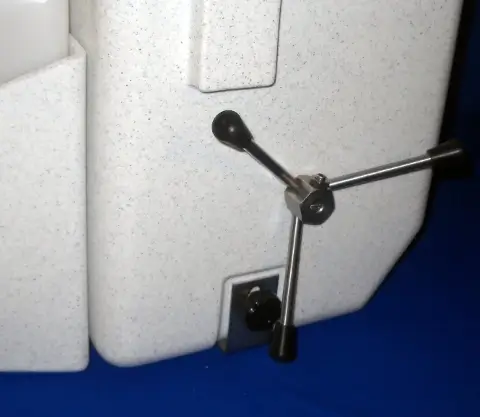 Composting Toilet with Spider Handle
Purchase your NATURE'S HEAD® with a Spider Handle in White Granite color here:
$995.00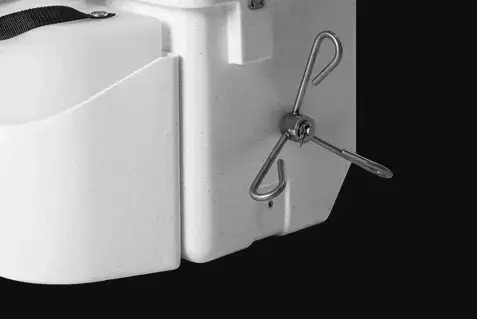 Nature's Head Composting Toilet with Foot Spider Handle.
Purchase your Nature's Head Composting Toilet with Foot Spider Handle here:
$995.00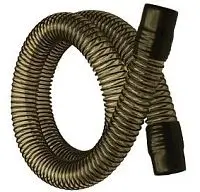 Extra Venting Hose
Nature's Head™ includes one 5 foot hose.
To order, add this item to your cart, and change the quantity in the cart to the number of feet required. You will receive one venting hose, of 5+ feet, with the sleeves on the end. For instance, if you need a 7 foot venting hose, order two extra feet.
$4.00 per foot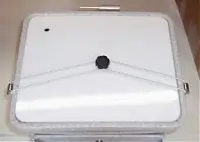 Optional Lid for Solids Bin
For use when transporting solids bin is necessary.
$20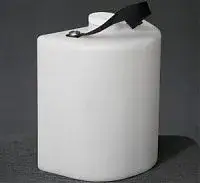 Extra Bottle
Extra Bottle with Cap
Holds 2.2 gallons.
$54.00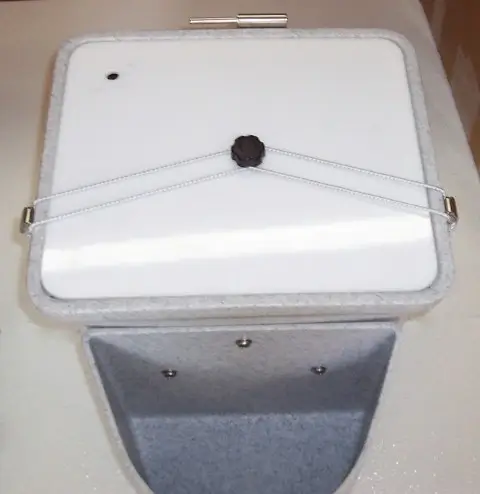 Extra Base with Lid
Complete base with vented lid for storage. Agitator and hinge is pre-installed for rapid change out. Spider or Standard handle is included.
$325.00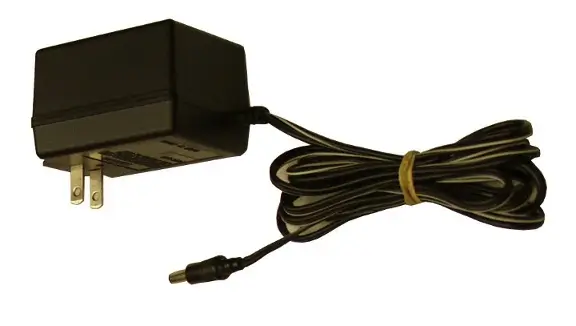 Optional 110V Adapter
Optional 110V adapter. Required only if using regular (Household) 110V current.
$15.00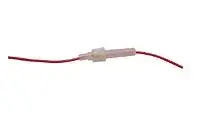 Spare Fuse Holder
Fuse required for direct battery attachment. One fuse holder is included with the toilet.
$1.35

Spare Fuse
Fuse required for direct battery attachment. One fuse is included with the toilet.
$.60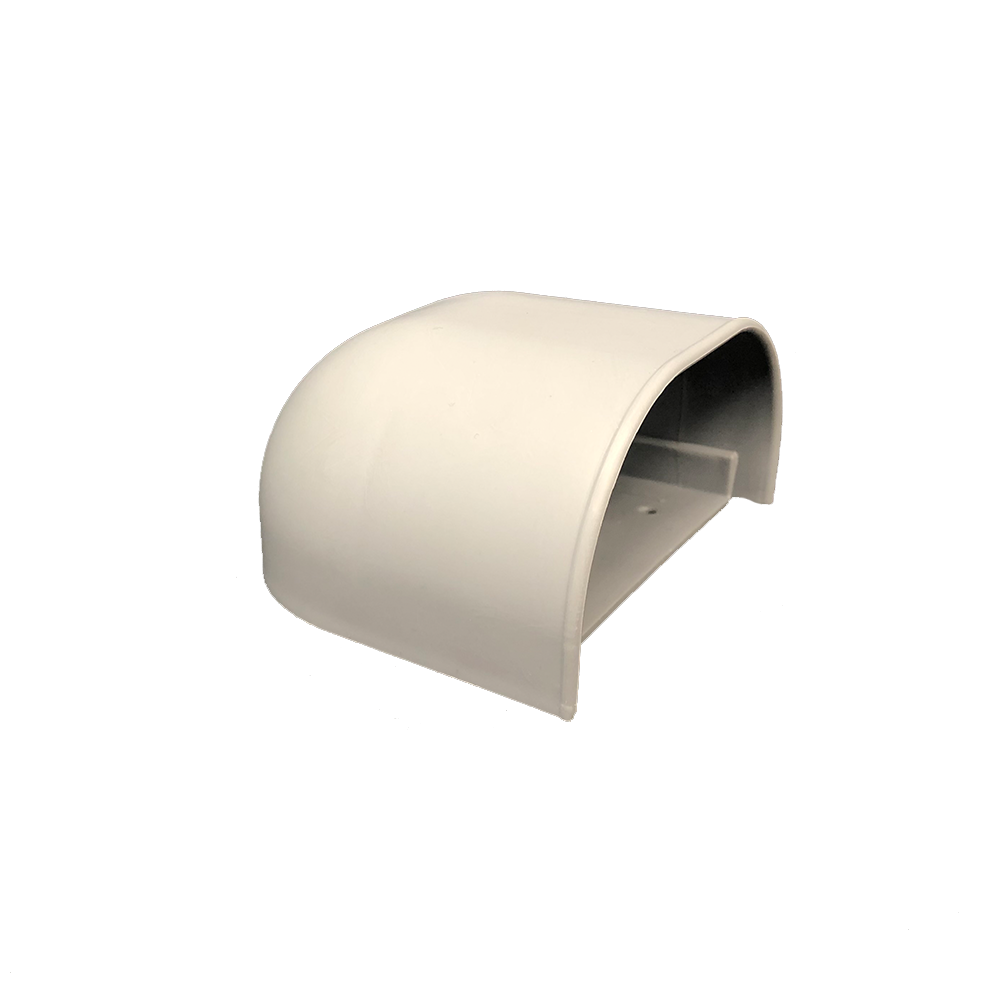 Shell Vent Assembly
A Shell Vent Assembly for through-the-wall installation in structures such as cabins, homes, tiny houses, workshops, barns, RVs, vans, & many more. This vent has a slick profile to keep your structures looking good! It is made from a paint-able plastic that will hold up in all kinds of weather conditions.
The vent contains one of our nylon mesh filters inside of it and can easily be unscrewed to install the vent & clean the filter.
To learn how to best install the shell vent or other vents for your situation, please see the page "Shell Vent Installation" that is linked below.
$28.00
If you would like brochures for one or both products make your selection below and enter in your email address.